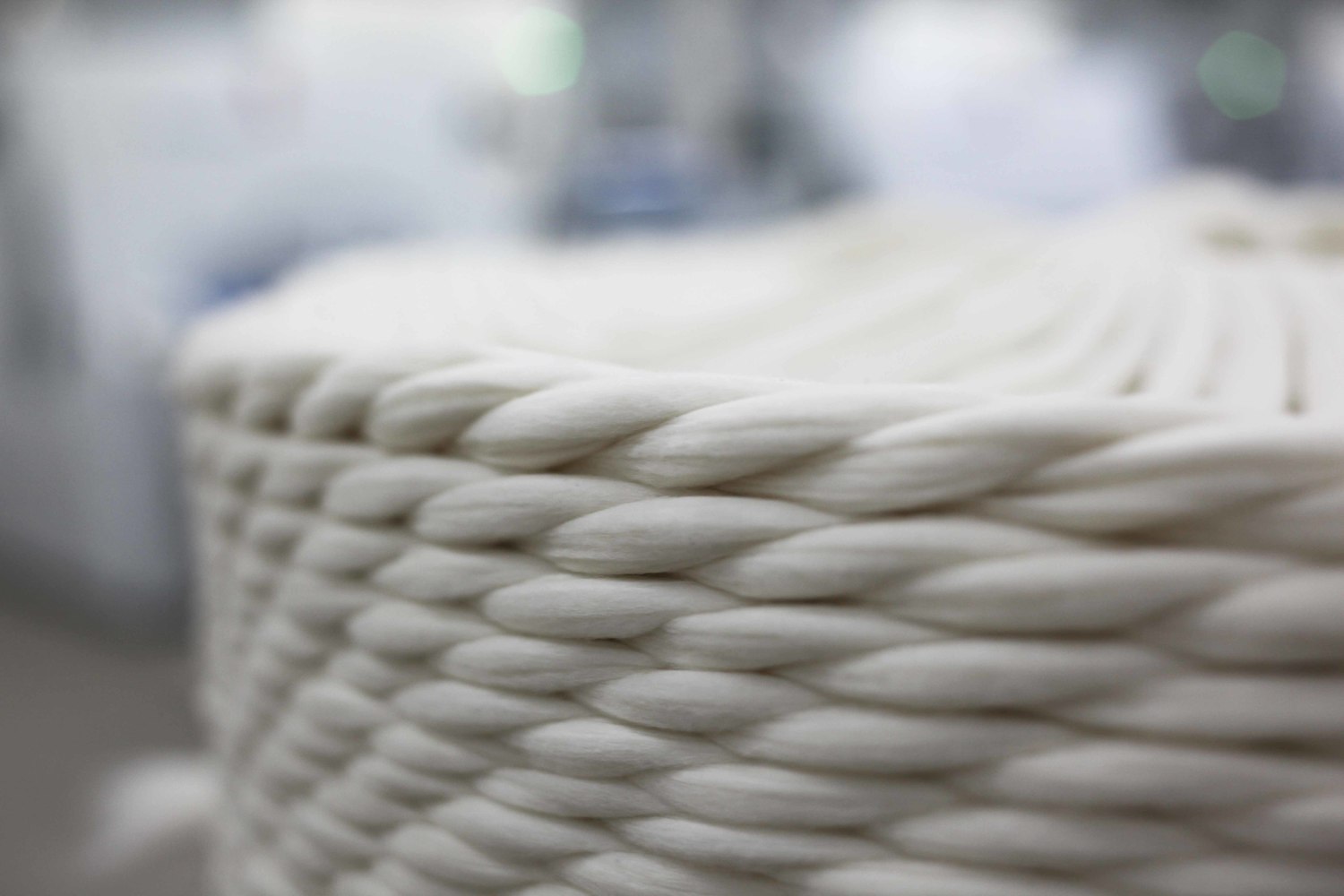 The Dynamic Spinning Specialist
THE DYNAMIC SPINNING SPECIALIST
Our OE spinning mill and ring spinning mill were established in 1996 and 2006, respectively. Both mills employ Trützschler spinning machines from Germany, and Schlafhorst filtering system from Switzerland. The spinning mill has an annual capacity of 12,000 tons of OE and OE-slub yarn, while the ring spinning mill has an annual capacity of 18,000 tons of ring yarn.
The OE spinning mill produces a variety of OE yarn, OE-slub yarn and nep yarn.
The ring spinning mill produces special spinning such as soft-hand fibrous yarn, irregular shot slub yarn, sirospun slub yarn, cotton spandex, cotton slub spandex, dualfx, functional yarn, and more.